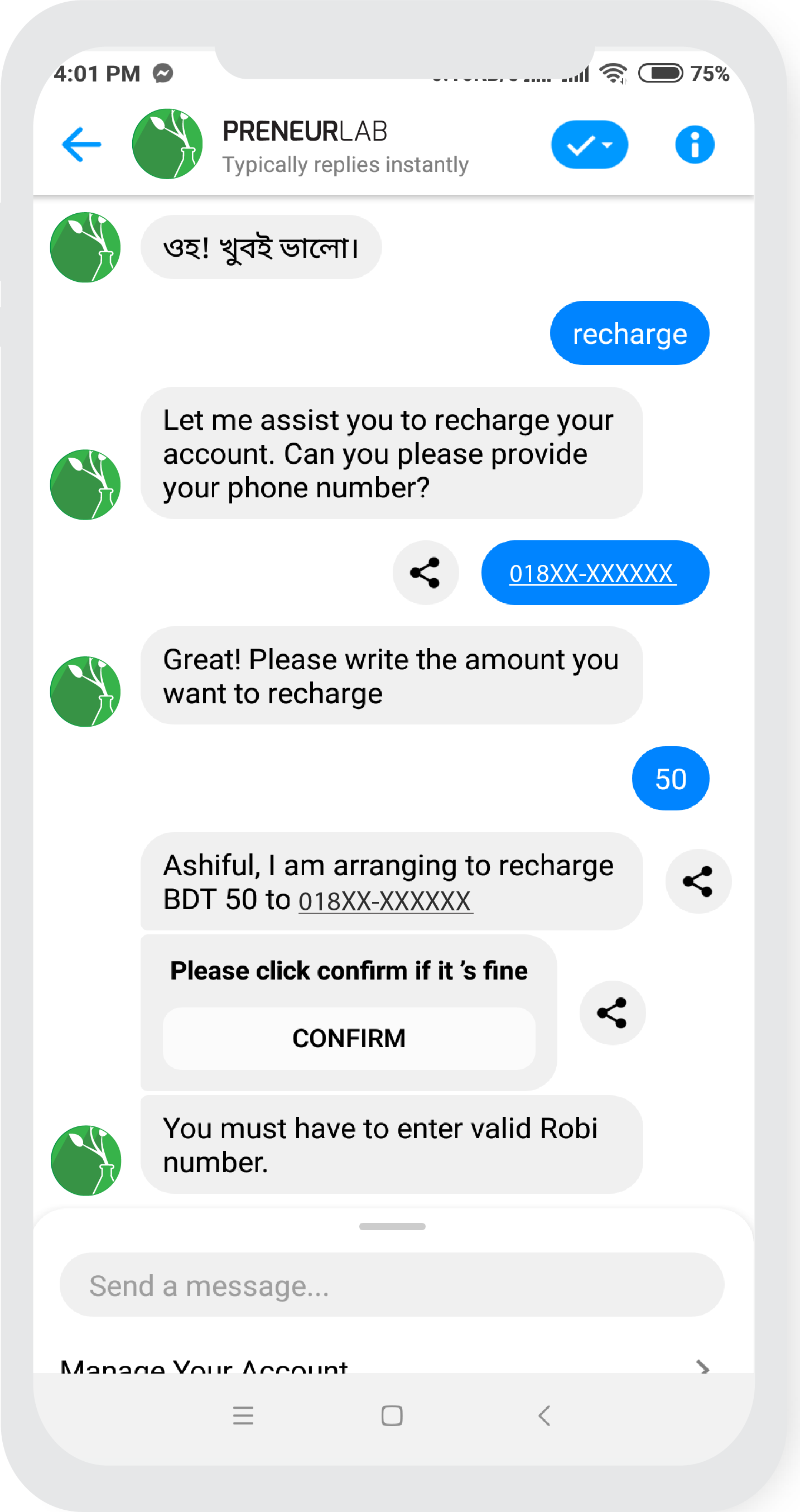 Automate
Never miss a customer / opportunity again! Your business will be active 24x7 in your Facebook and other chat apps.
Chat Anywhere
Dost.AI supports Facebook, Messenger, Google Asistant, Viber, Skype, Twitter and many more platforms.
Human Touch
Bots are so well trained it is almost impossible to guess if it is a bot or a real human.
Analytics
Bring out meaningful analysis and data. Make business decisions based on user feedback and interest.
Sharing
Integrate and fetch data from any platform like WordPress, Facebook, WooCommerce or any platform.
Support
Option to add Human handover or Human support integration. Uninterrupted syncing between human agent and bot. Instant handover.
How AI can Boost
Your Business
Pricing
Grow
> Unlimited Users
> 1 Facebook Page
> 30 different Intent/Entity
> One API Connectivity (WordPress, Woocommerce, Shopify, Magento, eCommerce etc)
> Agent Panel
> Minimum 6 months commitment
BDT 8500 or USD 100 per month x 6 months
Scale
> Facebook, WhatsApp, Viber, Twitter and More
> Unlimited Users & Conversations
> Dedicated Server
> Dedicated Team for Management Support
> Dedicated Human Agent Team
> Unlimited API connectivity
Contact for Details
100% Custom Made
Built for Your Business
How it works?
Users will message on inbox or comment in your posts. Our AI will talk as like a human agent.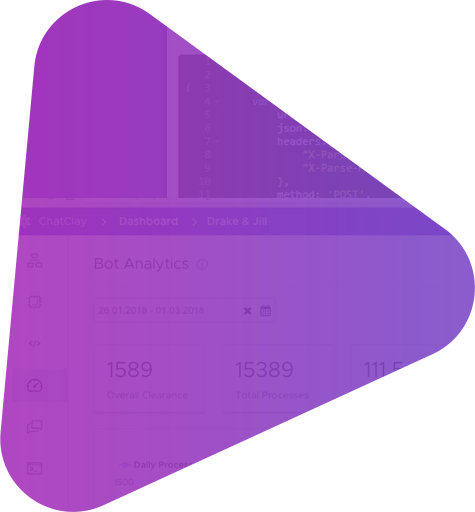 Let
AI

work for

Your Business
Use Artificial Intelligent to keep your brand 24x7 in Social Media and Chat Platforms.
Automate Messenger and Chatting.
Show and Sale Products.
Reply to Queries. Solve Customer Problems.
Send Push Alerts.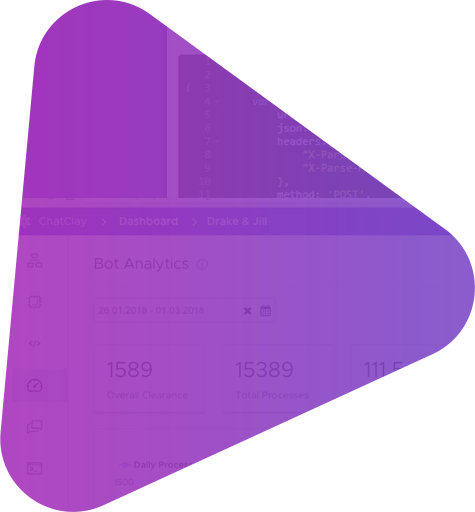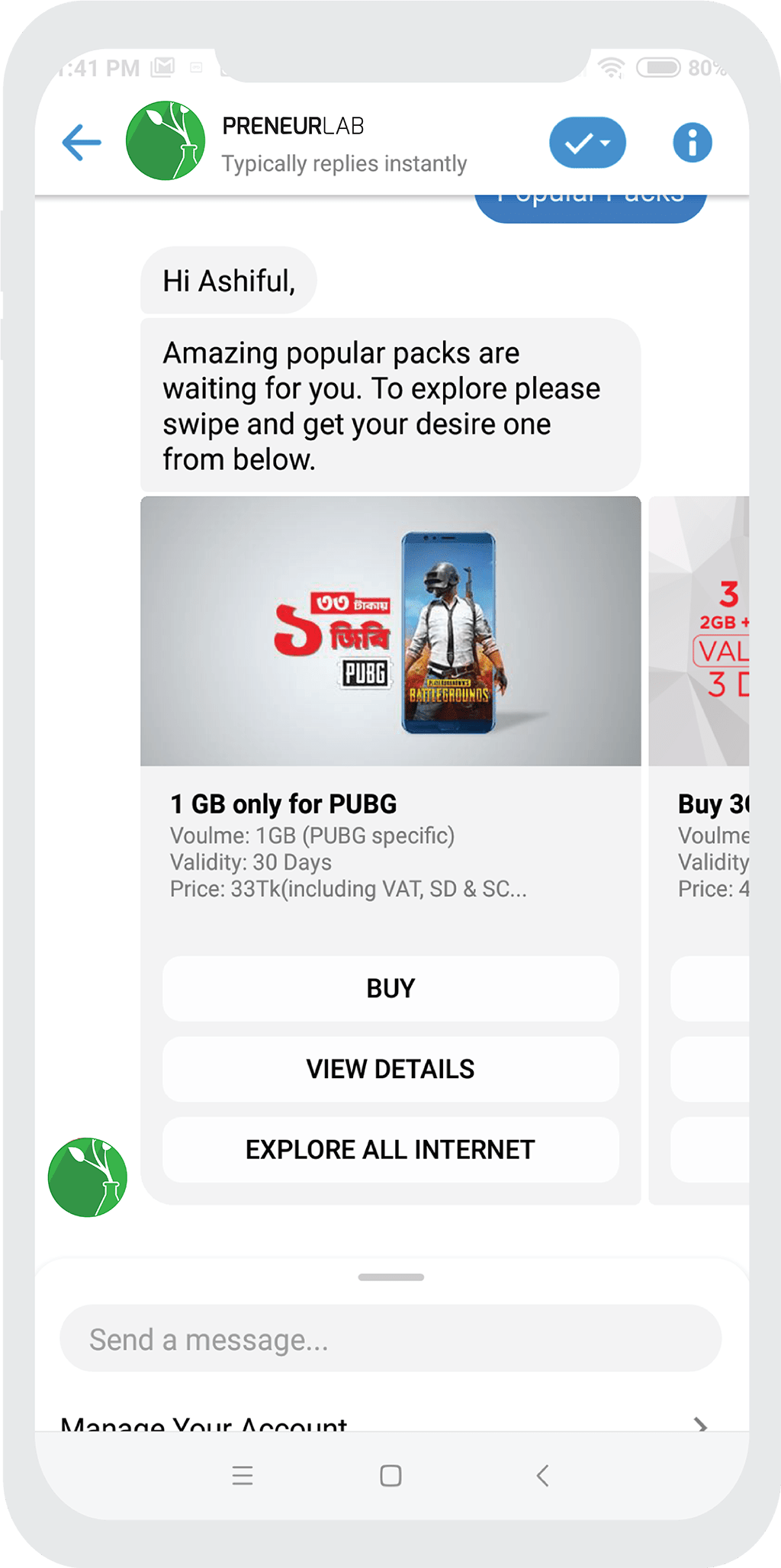 Dost.AI Engine understands a wide range of languages including Bangla, English and Banglish! Any new langague can be trained easily.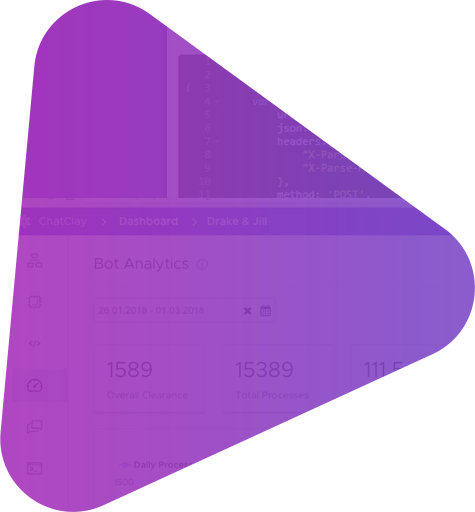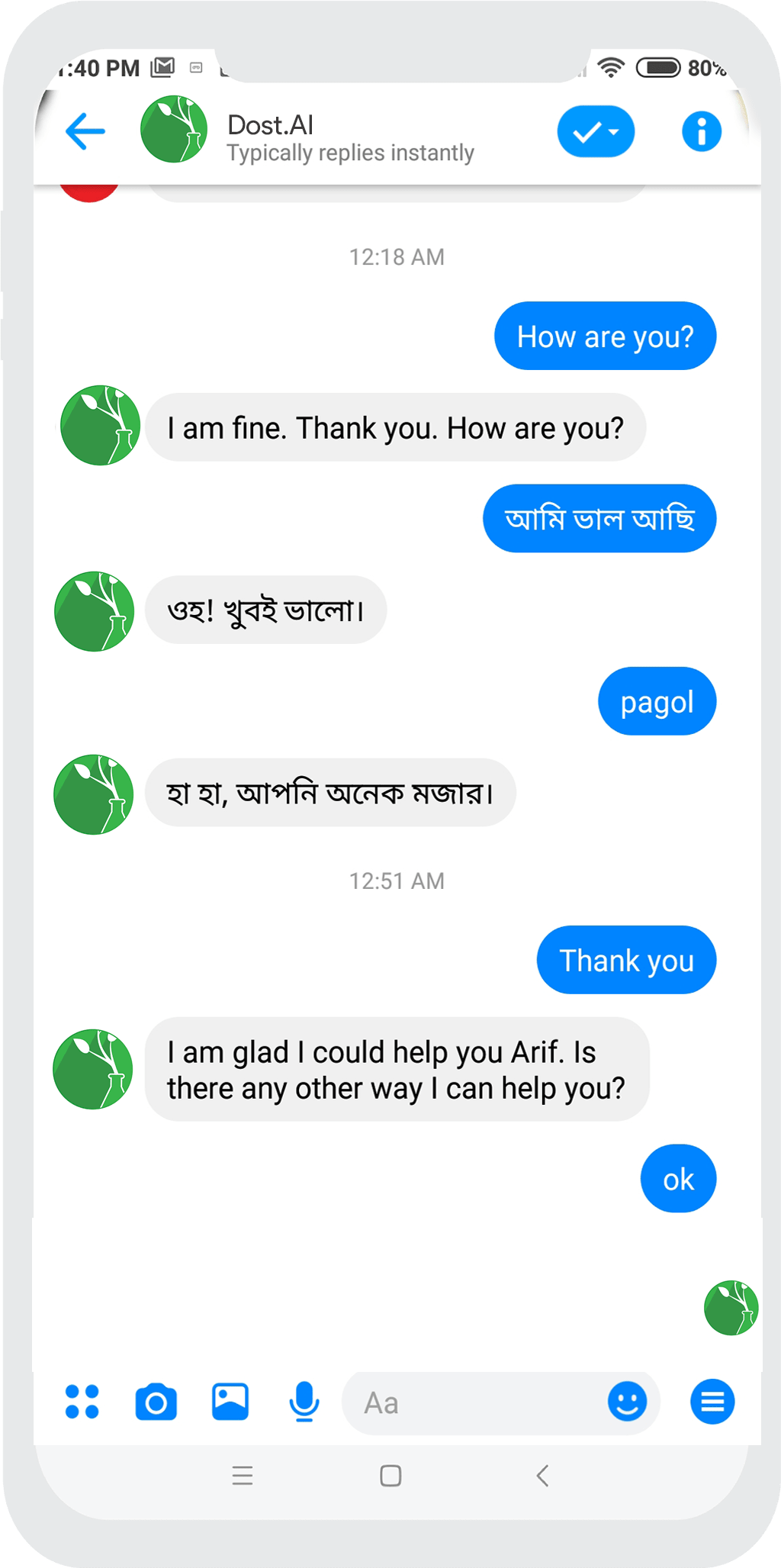 Automate and Reply to
Page Comments!
Automate Social Media Comment Management.
Remove unwanted comments.
Reply Page Comments in Messenger Privately.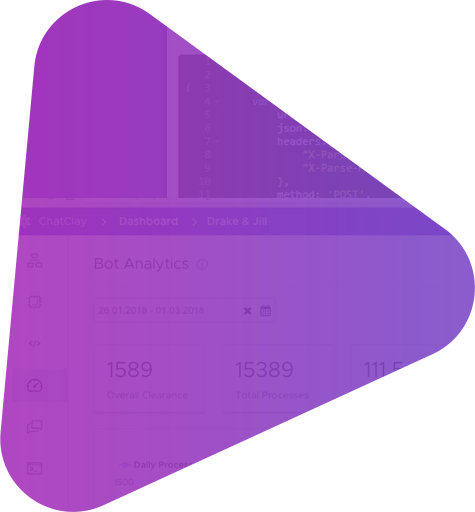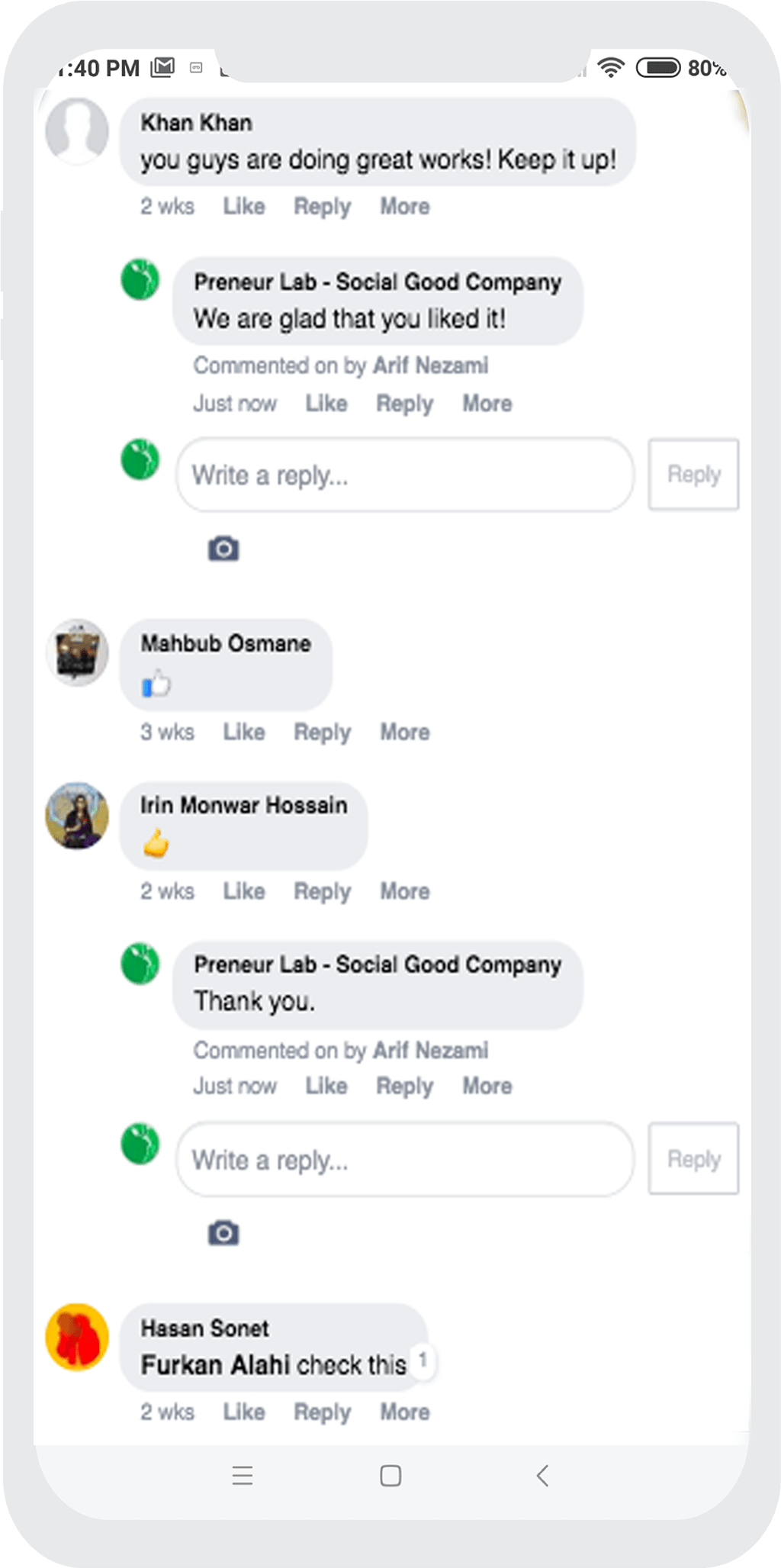 Sounds unbeliveable?
Test Yourself!
Click below to test one of our client's chatbot.
Our Clients are Serving
32 Million +

Users with Our Platform

AI for Your Business